Furnace Creek Resort

The experience mapping project was very enlightening to us. It showed us gaps in our pre-trip and post-trip messaging that could be immediately addressed as well as on-property opportunities that needed to be put in our 10-year master strategy and operations plans. SuiteCX was an invaluable tool.
Rich Jones, Director Property Operations
Challenge
Furnace Creek Resort needed to understand how to optimize its revenue and room occupancy during shoulder seasons as well as to increase on-property spend year round. As a unique and storied venue, it commanded a high room rate, though it was having trouble maintaining that rate over the last few years. Management wanted to understand acquisition, on-property spend patterns and barriers to booking to better manage marketing and on-site spend.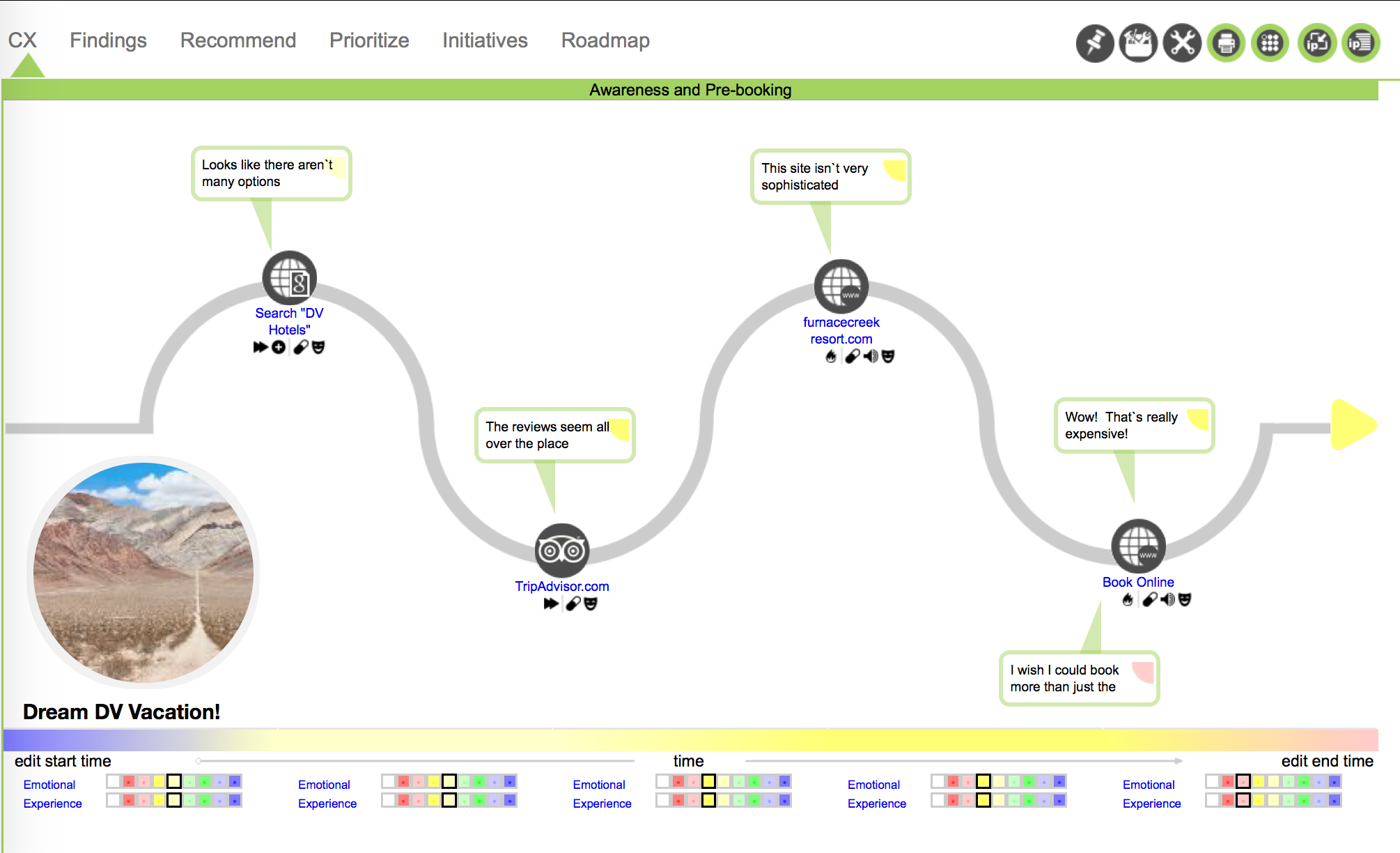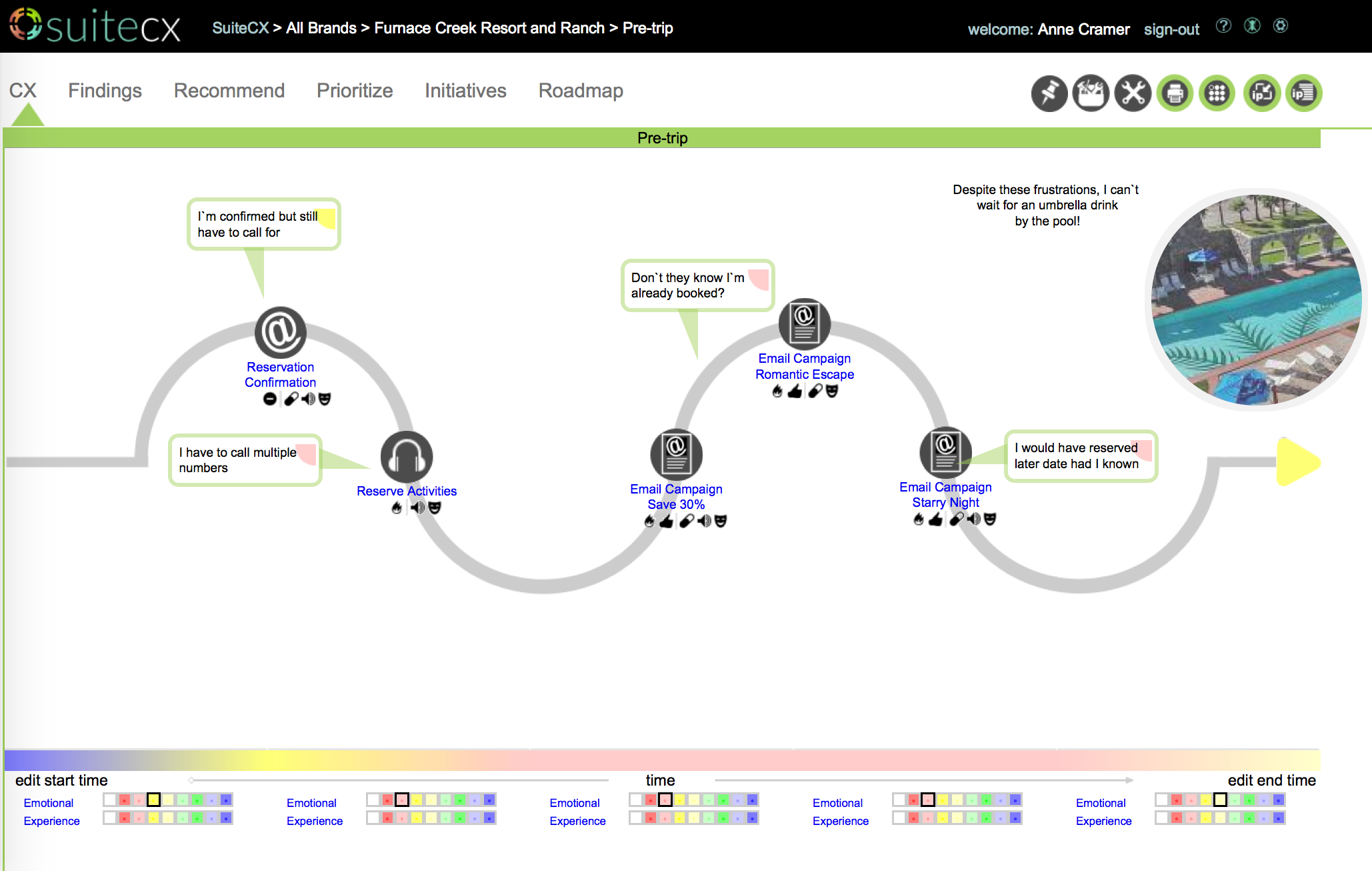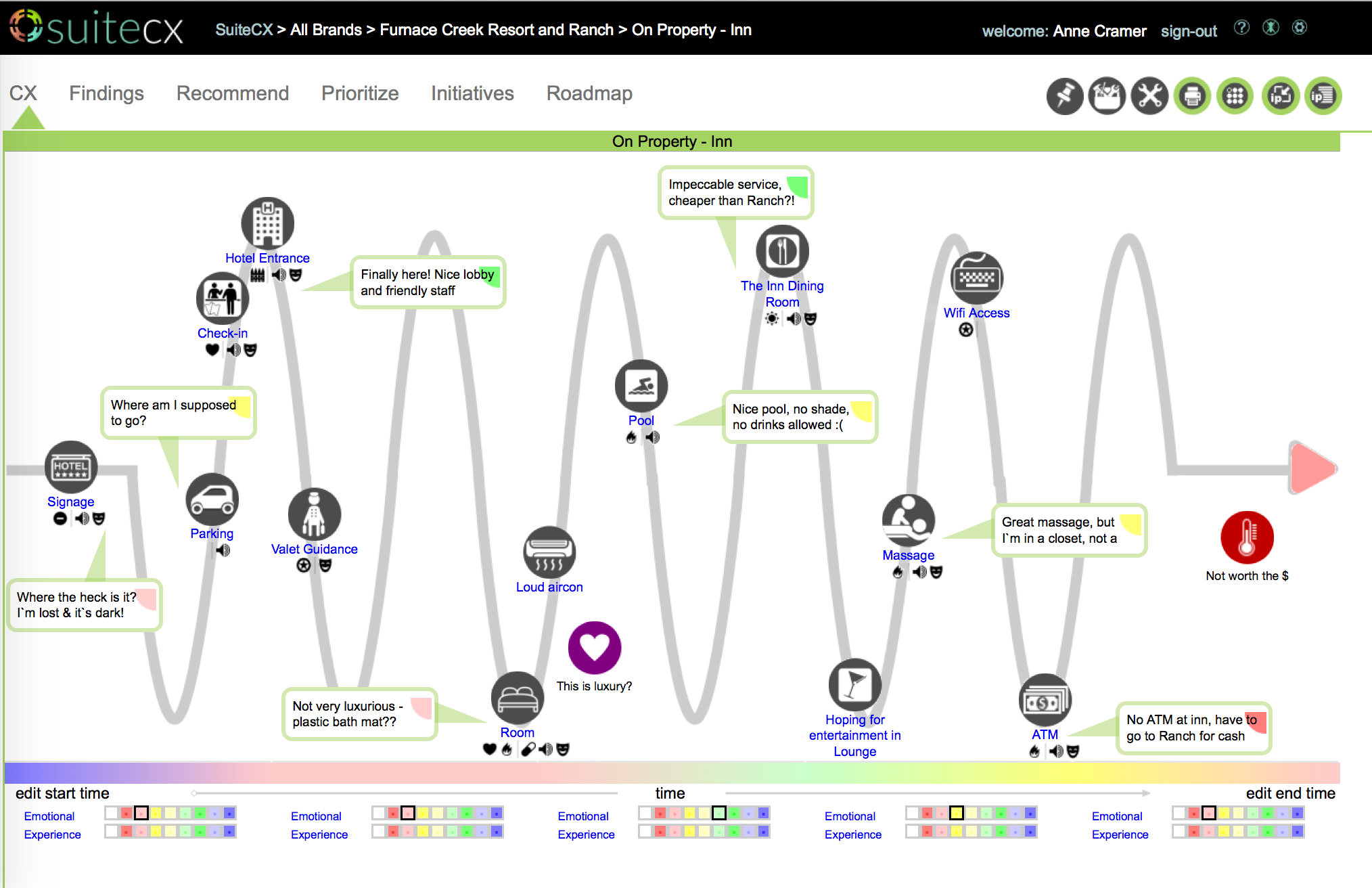 Approach
Using SuiteCX as the central repository of the guest experience, the team collected data on current campaign programs, collateral and metrics as well as guest behavioral data. All journey maps were informed by mystery shopping, interviews and voice of customer research at both the Inn and the Ranch locations. In addition, employees and management were surveyed to better understand improvement opportunities. Finally, the team created a prioritized set of initiatives to improve overall property improvements, pre-stay communications, on-site upsell and activity messaging, as well as special event and post-stay communications.
Results
The journey mapping project helped the team obtain key capital funding for improvements to make the properties more competitive with nearby Las Vegas resorts as well as identifying a number of new programs to attract new and repeat guests to the venue.