Kimberly Clark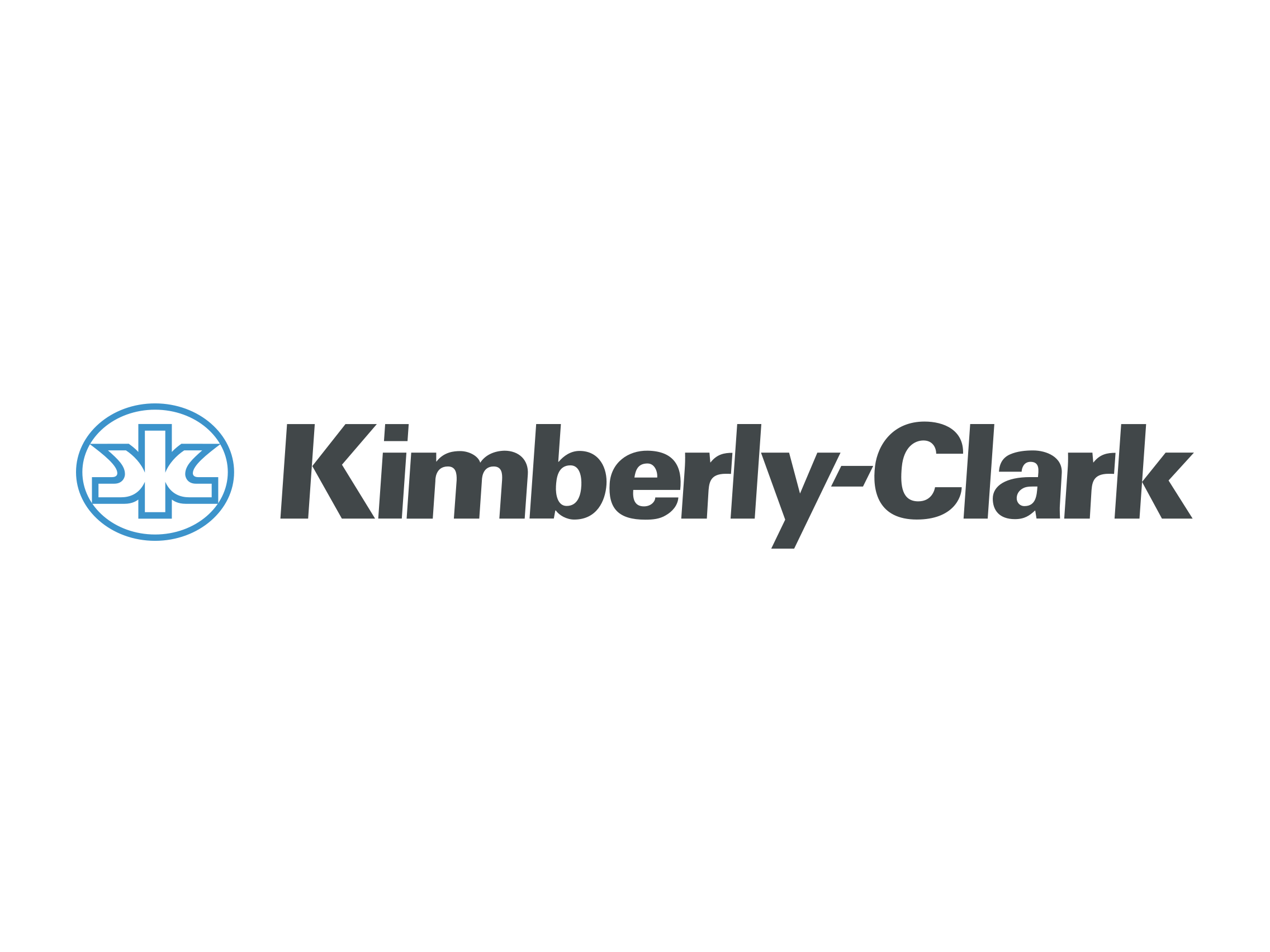 "SuiteCX is a visually compelling tool that's both powerful and dynamic! For Kimberly-Clark, a global company that is over 100 years old, it took a tool like SuiteCX to help refocus their marketing teams on the consumer."
Aileen Cahill - SVP and Client Partner, Merkle
Challenge
The Kimberly-Clark Global CRM team sought to map the Huggies Brand customer journey and how this was executed globally in order to understand gaps in the customer experience. A gap assessment led to a maturity model assessment, which then resulted in a plan and 3-year budget for the Global CRM team covering Marketing strategy and technology. The initial program design needed to take into account both the current and future state opportunity analyses.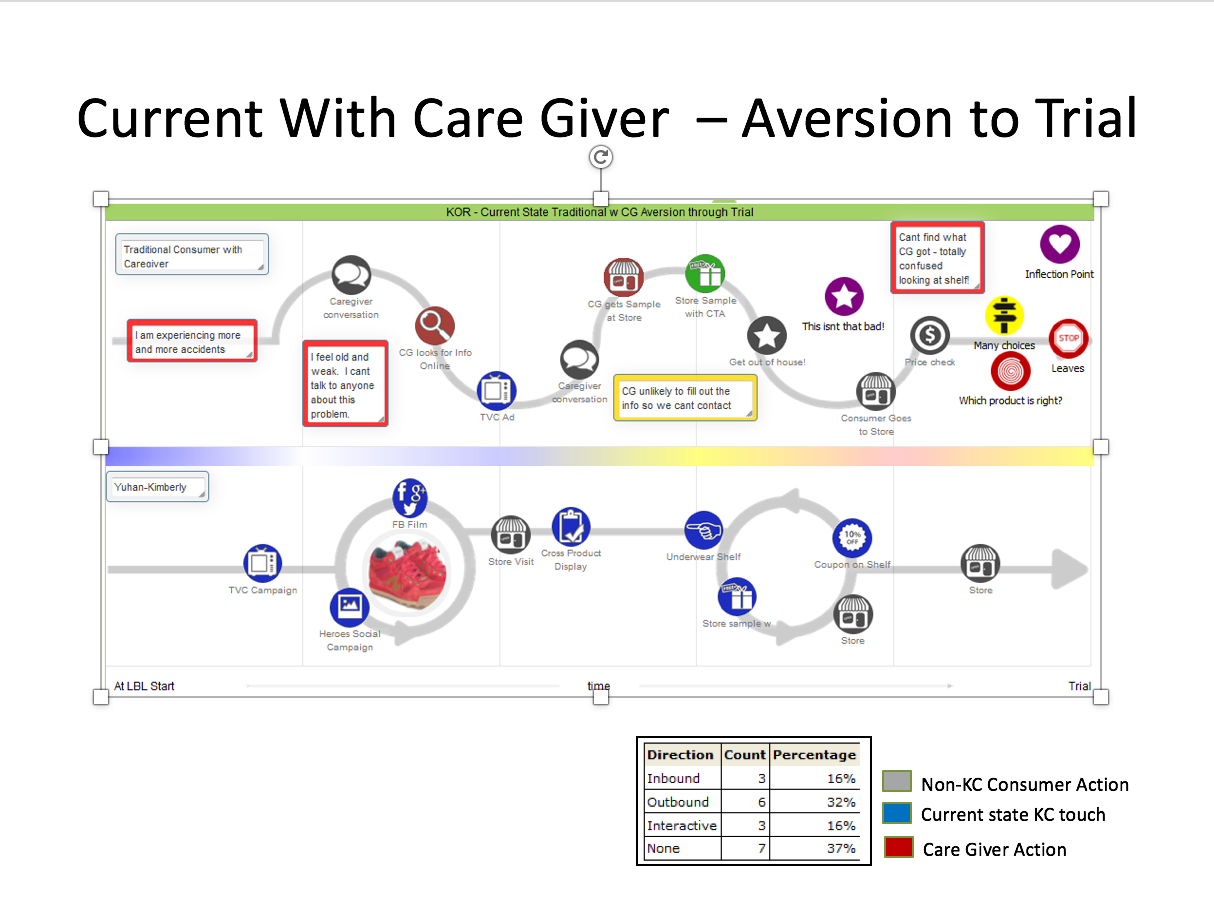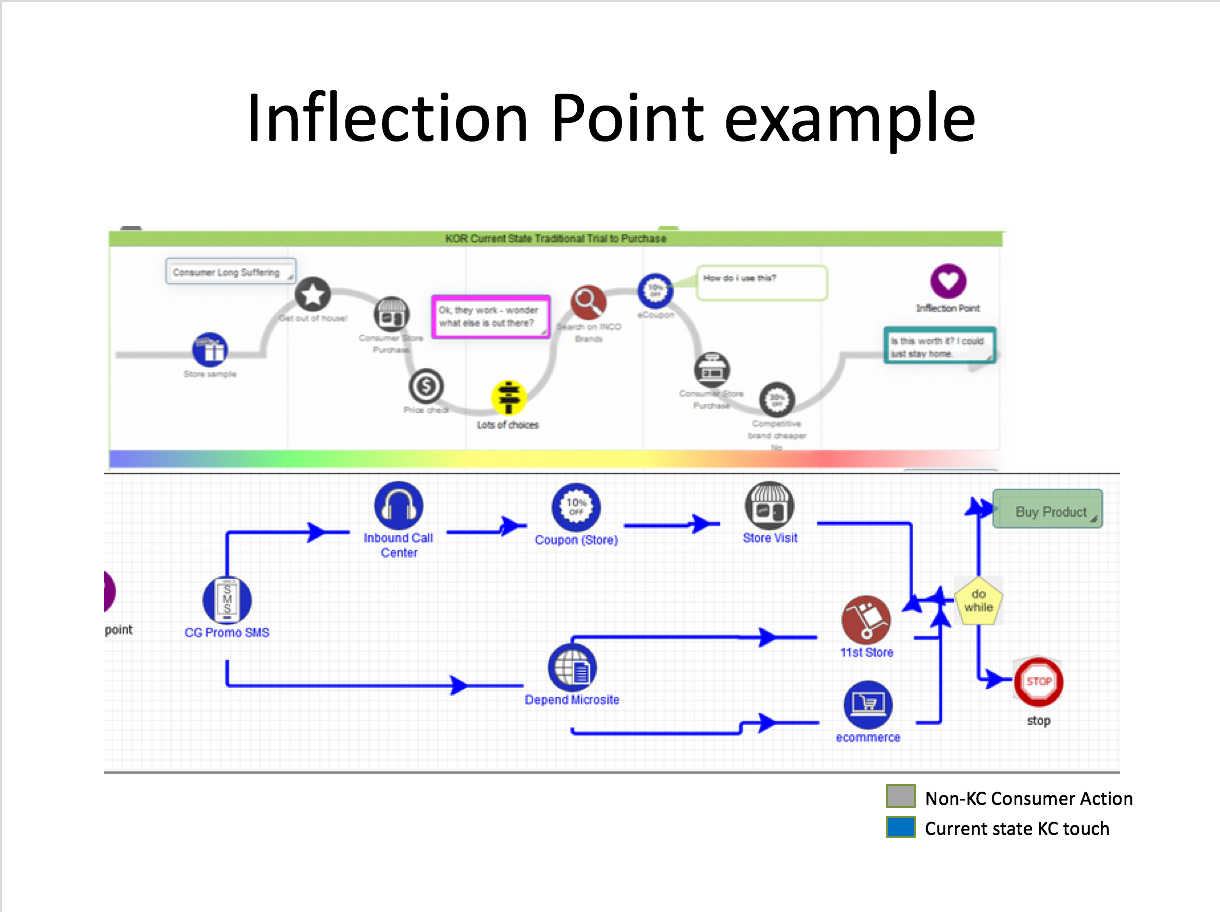 Approach
suitecx partnered with Merkle to develop the customer journey through research and interviews. The partners conducted quick fire workshops for three days in each country for both Huggies and Depend Brands. We created several views that included moments of truth and revealed likely buying patterns. "We were able to identify big communications gaps in the consumer journeys, discover how overly reliant they were on just a few marketing tactics, and had almost exclusively outbound marketing," Ms Cahill states. The team mapped the pre-natal/first 100 days/active toddler purchase cycle based on what we knew about typical content consumption and campaigns. The partners also built a survey-driven Voice of Customer, Voice of Employee and institutional Maturity Model, which led to recommendations for requirements across people, process, data and technology.
Results
This work resulted in approval for a second phase of implementation of new programs, which included deeper dives on specific customer journeys and a segment- and journey-driven contact strategy.

Ms. Cahill continues, "I was so impressed that I'm now scheduling a demonstration of suitecx with my entire team so that all of our clients can benefit from such a compelling visualization suite."