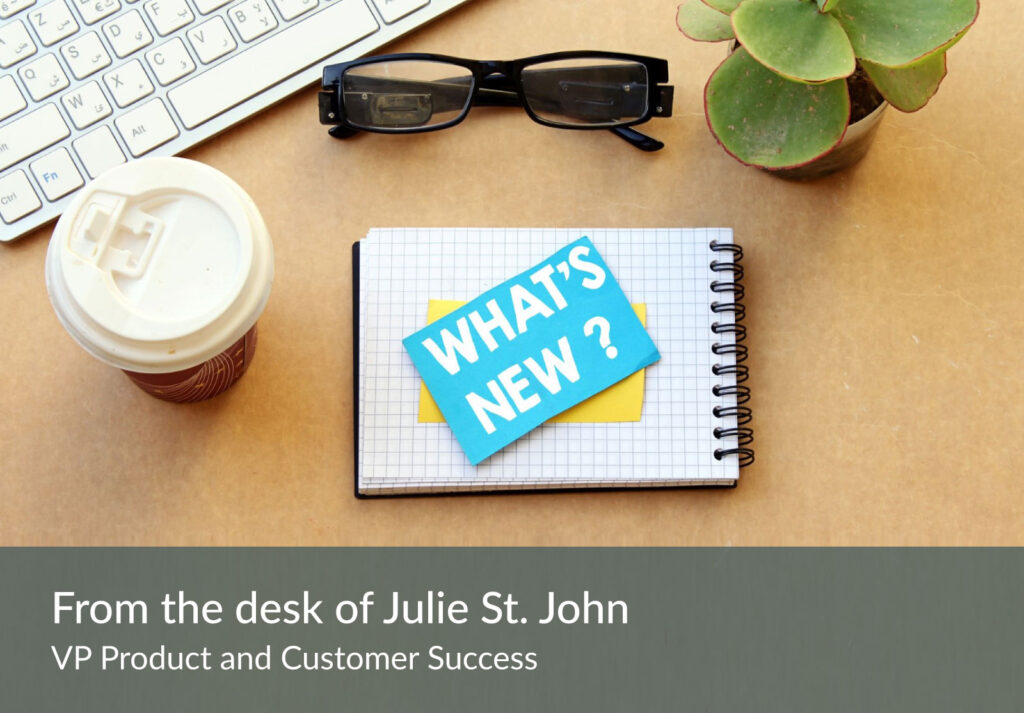 In keeping with our theme this year of listening to our customers we have deployed a couple of new features that will hopefully be a UX improvement for you. We will be continuing with our short tutorials on our YouTube SuiteCX YouTube Channel. Be sure to Subscribe to our channel to get alerts and updates when new videos are posted. Thank you!
Font Controls
Wouldn't it be nice to be able to pick a good web-based font for your IPoints? How about the font size? Well, we've solved for that as well! This feature is specific to the IPoint Inventory view only. You can adjust the font and font sizes for your entire inventory map. This is also nice when doing high-resolution prints, choosing a font that is appealing and easily readable. Our default is Arial 10pt, but now you can explore 13 other options plus increase or decrease the font size.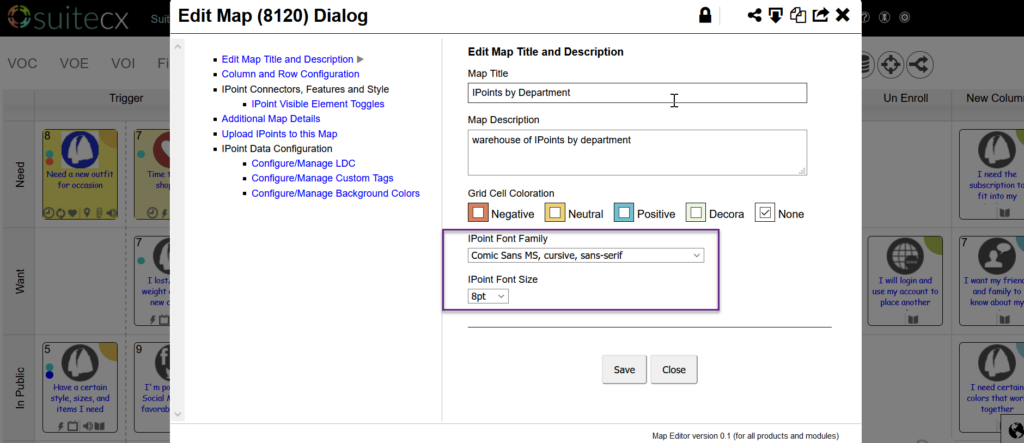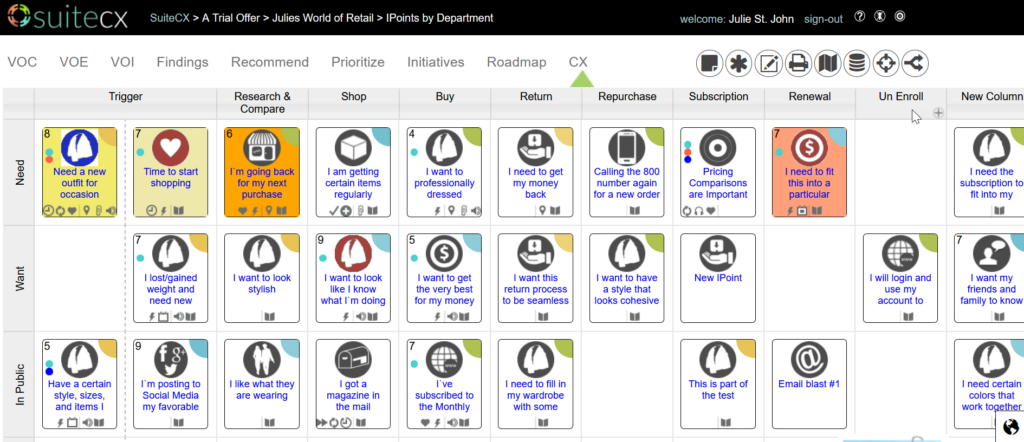 Key Advantages
You can fit more text or make the print easier to read with the font adjustments.
All fonts that are available are best suited for web browsers
Reach out!
For those of you who are already customers, these updates are already live, you don't need to do anything to receive them. Enjoy the new features and thank you for being loyal and long-standing customers of our software!
Get Started with SuiteCX!
For those of you who have been on the fence about allowing SuiteCX to help you diagnose, understand, and plan your optimized customer experience, do contact us to get started with a free demo and consultation!