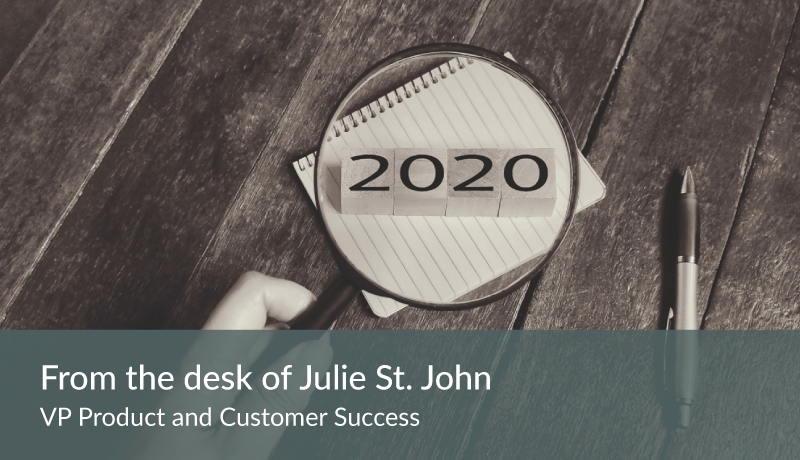 Happy New Year and 1st Quarter of 2020! Rounding out last year, we listened to our customers and bundled up a handful of product enhancements and/or new features. We are in the process of rolling these out across our Customer base right now. There will be a series of YouTube videos on how to use these features in the next couple weeks and of course plenty of training. Keep an eye on our YouTube channel for these upcoming demos and how-tos; SuiteCX YouTube Channel. Be sure to Subscribe to our channel to get alerts and updates when new videos are posted. We have 3 playlists; 1 for Short Tutorials, 1 for full-length demos, 1 for thought leadership and speaking engagements.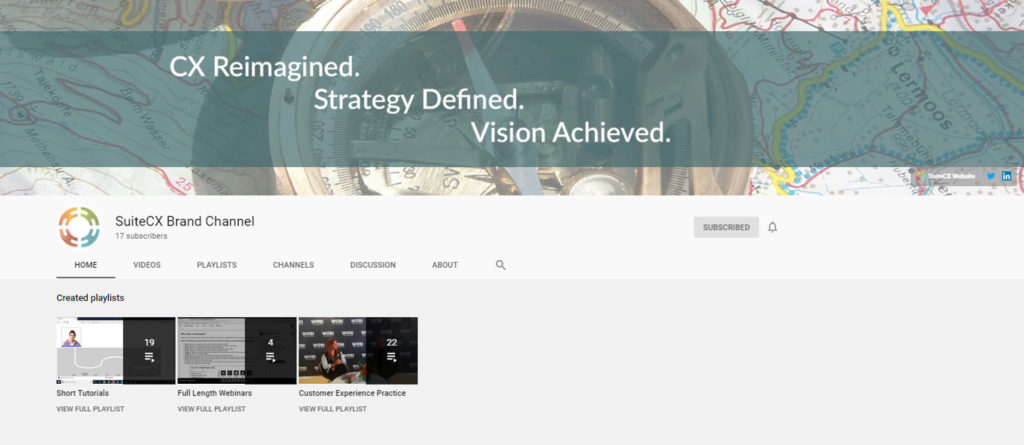 Major improvements to the IPoint database (Improvement!)
Data scientists, architects, & dimensional logic junkies are going to love this one. Also, those of you who want to do things faster, and in bulk. Manage your IPoint data like a pro with our new and improved IPoint database. The IPoint database allows users to filter or search for any IPoint in their project by either smart text lookups like name or more specifically by ID. If someone asked you to run a query on all the IPoints in your project that have a Customer Satisfaction score >= 7, you could do this in merely a moment in the new IPoint database. Beyond the filter and search capability users can do bulk activities like; Delete 1 to many IPoints, Clone or Copy 1 to many IPoints into an existing Map in your project. You can clone or copy 1 to many IPoints into a new map and even have them distributed across the canvas for you. You can add new IPoints to maps from the IPoint database and you can edit IPoints or clone them. Most importantly the IPoint database acts as a report card for your Maps. See at a high-level view what data you've loaded and how you've tagged and scored your touches.
In summary, users can:
Manage IPoint data in bulk
Move IPoints from one map to another
Add new IPoints to maps
Create new maps leveraging existing IPoints
Copy / Clone / Edit / Delete / View
Search, Filter, and Sort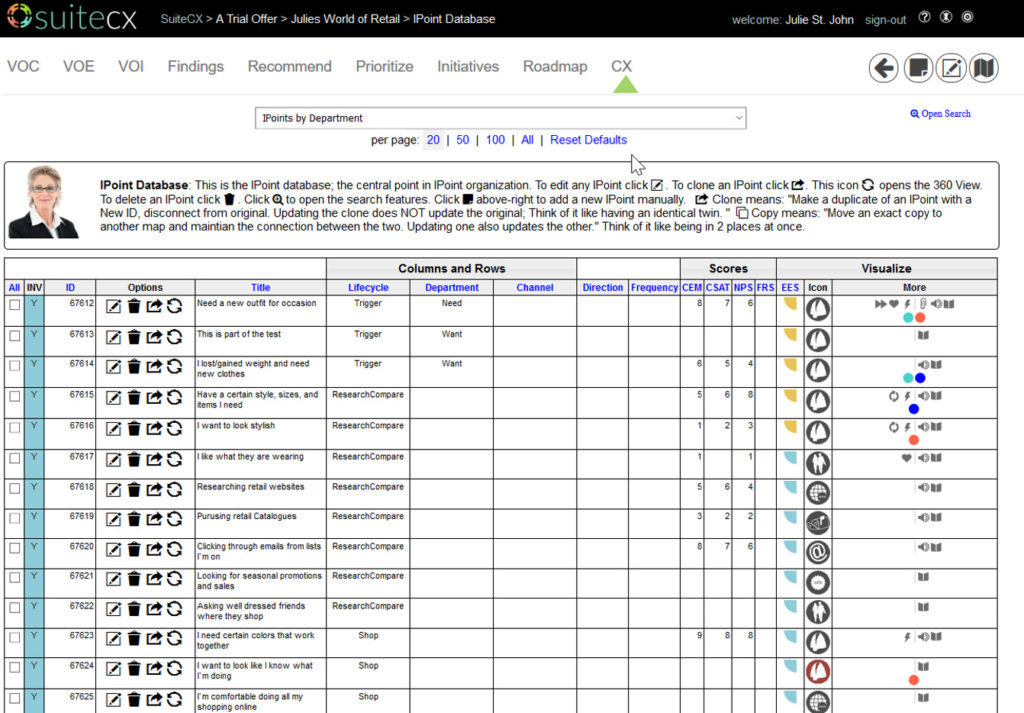 Short YouTube tutorials on all these new features are coming soon! Thank you for being awesome and loyal customers of the software!
Get Started with SuiteCX!
For those of you who are already customers, these updates are already live you don't need to do anything to receive them. However, do reach out if you'd like some one-on-one coaching with the enhancements. These changes will make your SuiteCX user experience even better. For those of you who have been on the fence about allowing SuiteCX to help you diagnose, understand, and plan your optimized customer experience, do contact us to get started with your own license!